ADVANCED TECHNOLOGY CENTER
Established in November 2017, Lytica's Advanced Technology Center builds upon our artificial intelligence (A.I.) proprietary platforms to enhance customer experience, improve productivity and maximize customer results. We designed the ATC to be aligned with, if not be driven by, customer priorities. Our ATC accommodates co-development projects with customer engineers on site.
• Natural language processing
• Machine learning
• Deep learning and neural networks
• Advanced price prediction and forecasting technology
• Advanced information search
• Scalable cloud computing
• Predictive supply chain risk analysis
• Common PDM system integration capabilities
AVL CLEANSER

Lytica's Approved Vendor List (AVL) Cleansing solves the dirty data problem; a chronic issue in the electronics supply chain.
Manufacturing Part Numbers (MPN) when entered into a company's product data management may contain spelling errors that go unnoticed. (ex. 0 for a O) These unnoticed MPN spelling errors can cause a mismatch of similar parts during a supplier negotiation.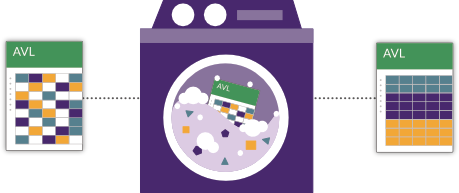 AVL CLEANSING – EARLY ADOPTER PROGRAM
Lytica is pleased to announce our Early Adopter Program (EAP) for our AVL Cleanser. We are still a little bit away from releasing the AVL Cleanser as a stand-alone application, but we would love for you to try it out and let us know what you think.
Customer feedback allows us to make continued improvements to the applications. Contact us today to fix bad MPN data and discover a possible gold mine of savings.
INTELLIGENT PERSONAL ASSISTANT

Intelligent Personal Assistants (IPA) such as the Amazon Alexa or Google Home have changed the way we interact with our surroundings and gather information. Getting real-time voice feedback and information you need accelerates the decision making process. Our goal is to transform the way information is relayed between all different aspects of your e-supply chain creating greater transparency.
Lytica is exploring the use of IPA technology as a means of simplifying and enhancing the user experience with our products.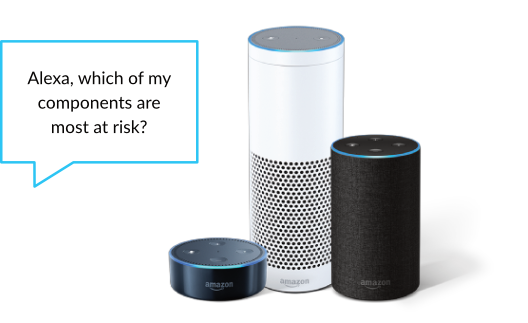 CORPORATE PARTNERSHIPS
Lytica invites corporations from time to time to be a part of our Advanced Technology Center (ATC) incubation program. This engagement has a focus on artificial intelligence and analytics applications aimed to improve the e-supply chain. This engagement allows your team to work inside the ATC alongside our researchers to co-develop A.I. applications tailored to your companies requirements.
Contact us today to explore opportunities for custom solutions or co-operative developments.
CURRENT ATC CORPORATE PARTNERSHIPS
Silecta is a broad-based consulting and practitioner company focused on product cost, compliance and security of supply for the electronics industry. Through the use of artificial intelligence (AI) enabled applications and experience, we create visibility to supply chain exposures and opportunities to drive better levels of performance within your organization.
Gnowit is a real-time media monitoring software company that provides detailed analysis for media analysts, marketing management, and PR organizations. For years companies would have to rely on humans to perform this analysis but Gnowit employs automation with the use of artificial intelligence to get this accomplished.
UNIVERSITY PARTNERSHIPS
Lytica recognizes the value in enabling highly driven and skilled university students and graduates to work alongside our team. We partner with universities and colleges to strengthen our core technology platforms. The aim of this partnership is to advance our industrial capabilities and to give hands-on experience working on solutions to real-world supply chain issues.
Get in touch with us today to explore university partnership opportunities.
CURRENT UNIVERSITY PARTNERSHIPS
Supply Chain Risk
Partnership to identify when particular companies are facing adverse internal or external conditions that could effect their reliability as a vendor for our customers. We are using textual patterns, semantic analysis, and event triggers to identify from media, industry publications and other sources that these adverse events have taken place.
Electronic Component Pricing
We are taking the existing Lytica real-market price events and projecting this over a comprehensive reference library that Lytica has developed of every electronic component that is available in the market to predict prices that are appropriate to the competitiveness level of a particular company.