The world's only
real

market pricing platform
for electronic components.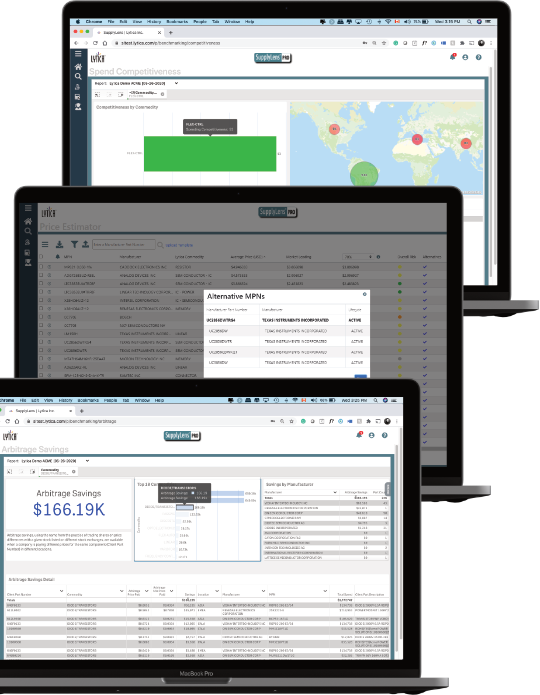 Lytica's SupplyLens™ delivers the world's only real market
pricing intelligence for electronic components.
Price benchmark against actual market prices
Easily identify potential cost savings
Powerful insights to shorten negotiations
Understand and track your competitive position
Instantly price a new Bill of Materials
Instantly verify quotes from suppliers
Be up and running the same day

Trusted by the world's top OEMs and electronics manufacturers.

Spend Benchmarking
SupplyLens™ Plugin

Securely upload your electronic component
spend data (BoM) to receive a comprehensive
competitive spend and risk analysis.
Price Estimator
SupplyLens™ Plugin

Simply enter a Manufacturing Part Number to
reveal true market price insights and valuable
electronic component risk information.
We work with the best in the world – over 95% repeat customers
Millions of parts in database
100+ customers worldwide
$250B+ in electronics spend analyzed (USD)
20% of Fortune 500 rely on us
60% of the top EMS rely on us
Unbiased and completely independent
Secure and Confidential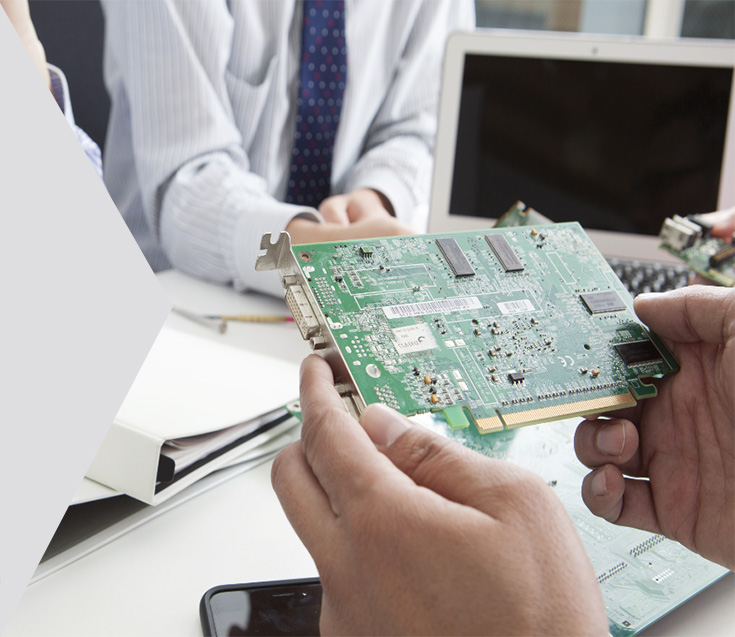 The science behind a better electronic component sourcing tool

Stay up to date with
industry thought leaders
and their latest insights and
solutions to today's topics of
concern in the electronics
supply chain.

Join the our team for
valuable product
webinars aimed at
driving customer
success.
.

Learn how our price
predictions work and how
we assist companies
around the world with
component price
negotiations.
Price Prediction and Bradley's Law
Ken Bradley, Lytica's founder theorized if he could characterize a customer's electronic component spend by Commodity then he could use this characterization of Competitiveness to identify pricing outliers as a basis for renegotiation. Ken's theory was confirmed by customers worldwide and later recognized as Bradley's Law.
Customers have proven time and time again that using Lytica's price prediction approach for electronic components delivers high ROI with minimal effort compared to traditional cost reduction techniques.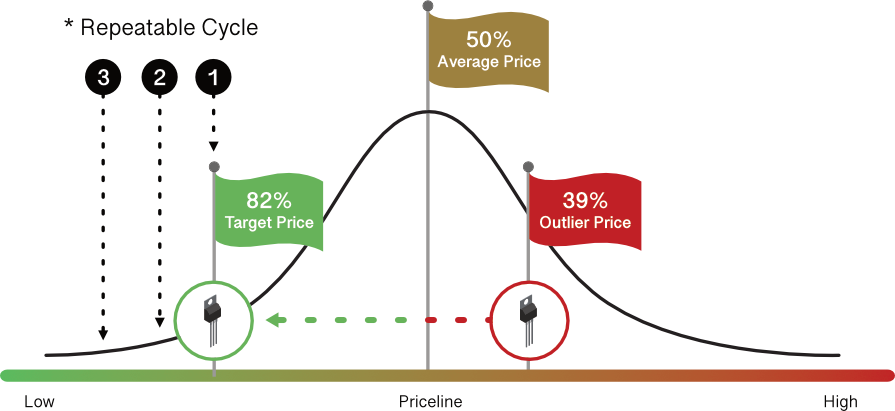 Lytica calculates a unique target price appropriate for each client.
* Moore's Laws guarantees another crop of outliers
Getting Started is Easy!
Get in touch with us to get started with
SupplyLens™ and discover your electronic
component cost savings opportunities today!
Toll Free U.S & Canada